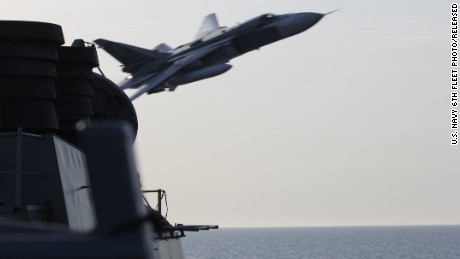 WTH, is anyone in charge of America's foreign policy?  Less than two weeks after Russian fighter jets buzzed one of our Navy destroyers, Russia is blaming the United States for "attempting to exercise military pressure on Russia".  Huh?
Russia is accusing the U.S. of intimidation, saying that sailing the USS Donald Cook near it's border in the Baltics was an attempt to use military force.  Douglas Lute, the U.S. Ambassador to NATO, reportedly told them that the U.S. was in international waters and that the Russian fly-over was dangerous.
That'll have Putin running scared, won't it?
Follow us for more on our Consciously Enlightened Facebook page by clicking on this sentence.