They keep people, companies and countries on edge, wondering when the next attack will happen and what information will be released.  Many think their crusades are justified, especially when it targets ISIS and their supporters and recruiters.  Anonymous, GhostSec, Ctrl Sec, hacker groups keeping the world informed and fighting the war on terror.
Now the hacktivists say they're being targeted by Twitter, which recently increased it's online harassment rules.  Many of the hacker's accounts have been suspended, including some of the major #OpISIS accounts, one at a time or in groups.  And it's common for the account holders to never know why they received the suspensions.
Nice, people who are extremely effective in fighting ISIS on social media are having their accounts suspended for harassing ISIS?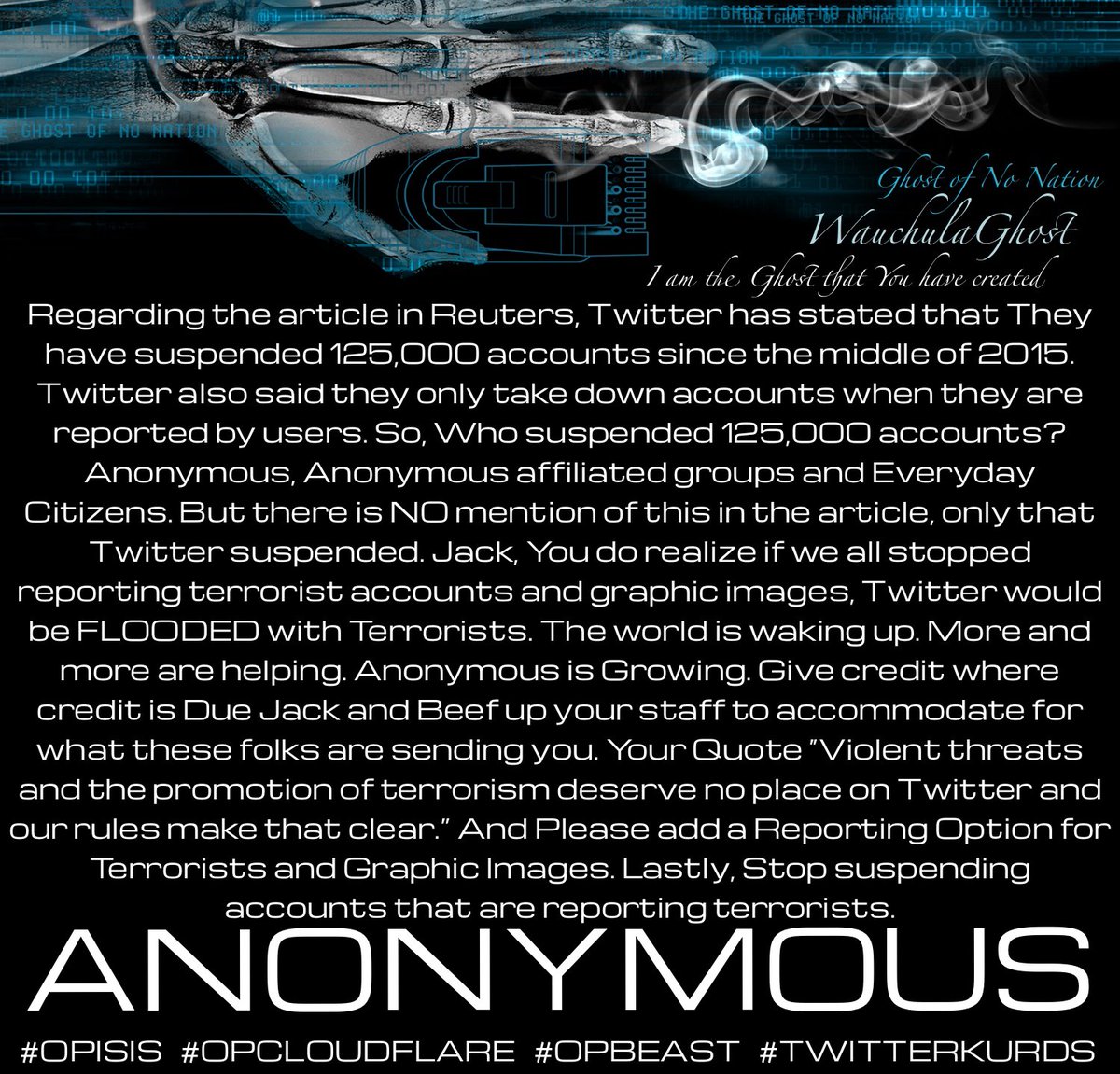 Follow us for more on our Consciously Enlightened Facebook page by clicking on this sentence.